About
Location
NIPV in Arnhem, the Netherlands
Organization
NIPV and FSE Fellowship Foundation
---
On 7 and 8 June 2023, the 15th International Congress Fire Safety & Science is organized by NIPV (Netherlands Institute for Public Safety) and the FSE Fellowship Foundation. (Inter)national experts present the latest results, insights and developments in the field of fire safety research, Fire Safety Engineering and innovative fire fighting. This year's focus is on the relationship between sustainable building, energy transition and fire safety.
The program consists of a combination of plenary sessions and several workshops. Many presentations will be in Dutch. The first day includes a networking dinner sponsored by the TU/e FSE Fellowship Foundation.
---
For whom?
This conference is of interest to:
professionals engaged in fire safety, Fire Safety Engineering (FSE), fire research or (innovative) fire fighting
professionals involved in education in the field of fire safety and FSE.
---
---
Keynote presentations June 7th
Energy transition in the urban environment: also a safety transition?
Nils Rosmuller, NIPV
The energy transition is accelerating in the urban environment as well. In his presentation, I will adress the sustainable developments in urban areas and will elaborate on their safety consequences.
Fire Safety Engineering the Unknown: The Race Between Safety and Novelty
Wojciech Wegrzynski, Building Research Institute (ITB) Poland
In this talk, I will try to track back the history of recent innovations in the built environment – ventilated facades, EVs, and other e-mobility devices and try to understand how they have passed through the radar of fire safety engineers. Why do all of a sudden we have the discussion that we maybe have an issue, and why it was not picked by the industry before? Or maybe we could not have picked it up? The same arguments will be brought up for emerging technologies, including mass timber, photovoltaics and green facades. I hope to pinpoint the weak points of our regulatory/testing/enforcement systems that make us vulnerable to unknown challenges brought up by the developments of the modern world.
Break out sessions in English, June 7th
Fire tests solar panels
Roy Weghorst, Kingspan and Niels van Veen, RIVM
In this workshop we will discuss fire development and fire behaviour in solar panel fires, the composition of the (toxic) combustion products and the deposition that can be released, as well as environmental and health risks.
Fire safety advice within the energy transition
Patries Robijn, VVBA
Nowadays, almost all buildings are designed as sustainable buildings. This drive to sustainability is partly due to our BENG requirements in the Building Decree. But developers also tend to have more and higher sustainability ambitions for buildings: a building must be energy-neutral, carbon-neutral, circular, biobased, Paris Proof…etc. How do you deal with these ambitions as a fire safety consultant? Can we handle the speed of developments? In what ways can you influence the outcome? In my presentation I will discuss the challenges and possibilities for a fire safety consultant to contribute to sustainable and fire-safe buildings.
---
Keynote presentations June 8th
City wildfires
Jim Davies, London Fire Brigade
On July 19, 2022, on the hottest day ever recorded in the United Kingdom, several homes and businesses went up in flames in and around London. This happened after a sustained period of extreme heat and created the busiest day in modern history for the London Fire Brigade. Having received over 3000 calls in a 24-hour period and attending nearly 1000 of these, many happening at the same time, put a lot of pressure on our organisation.
It is not inconceivable that the densely populated Netherlands, where many people often live and work in nature reserves, will also be confronted with wildfires that spread to homes or suburbs. What can the Dutch fire service learn from the fires in London? What do multiple large simultaneous fires mean for incident management? What dilemmas do you face? In my presentation I will share the insights and lessons learned.
Behavioural interventions among elderly
Margo Karemaker, NIPV
Elderly are a high-risk group when it comes to fire in their homes. Therefore, we developed a behavioural intervention to increase the fire safe behaviour among this target group. During this presentation the development of this intervention will be discussed as well as the lessons learned.
Break out sessions in English, June 8th
Fire behavior and fire risks of CLT walls and floors
Ruud van Herpen, TUe
In residential buildings CLT (Cross Laminated Timber) is gaining popularity as construction material. It has many advantages in sustainability and durability in comparison to other construction materials. However, unprotected CLT increases the fire load in a building. Fire can develop faster to flashover and the post flashover fire is more intense with a longer fire duration. Of course exposed CLT walls and floors can be fire resistant for the required time according to the Building Code, but are they also fire resilient? What happens to the probability of a burn down scenario?
Smoke propagation and personal safety: the valuation of fire safety measures for a flee- or stay-in-place-concept
Ruud van Liempd, NIPV
In the presentation we will describe the effects of fire and smoke on the escapability and survivability of people. We will look at the routes of smoke propagation through a building. Also the effect of various fire safety measures on the escapability and survivability of people will be adressed.
---
Contact
Do you have any questions? Please contact NIPV Kennisevents.
Organized by:

Nederlands Instituut Publieke Veiligheid

Fellow FSE
With the cooperation of: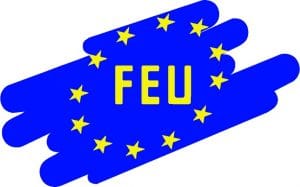 FEU

Euro FSA